SUPREME MACH SKATE
Find a Retailer

Product Overview

Welcome to the next generation of power. Engineered for the most powerful elite level athletes in the game, the new SUPREME MACH is designed to boost your stride length and maximize your top end speed. Its 3D lasted 12K Carbon Curv composite boot with a unibody sole stiffens the lower portion of the boot – helping you get the most energy out of every push. The new AMP FLEX facing and reflex tendon work together to provide even more flex so you gain a more powerful stride to attack the puck stronger. Experience power on a whole new level with the most advanced Supreme skate ever designed.

KEY FEATURES:

3D Lasted 12K Carbon Curv

composite boot makes the skate lightweight, supportive, & thermoformable
AMP

(active motion performance) FLEX Facing gives the upper portion of the skate more forward flex giving you a stronger stride
Choose Your Steel Performance

lets you dial in the perfect steel option based on your specific style of play.
POWERCOIL

Tongue features an improved insert for faster recoil speed that helps explode into each stride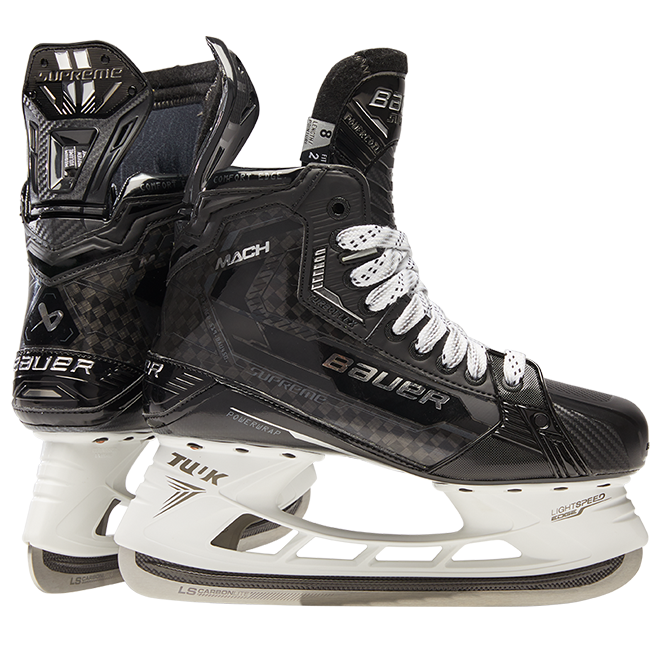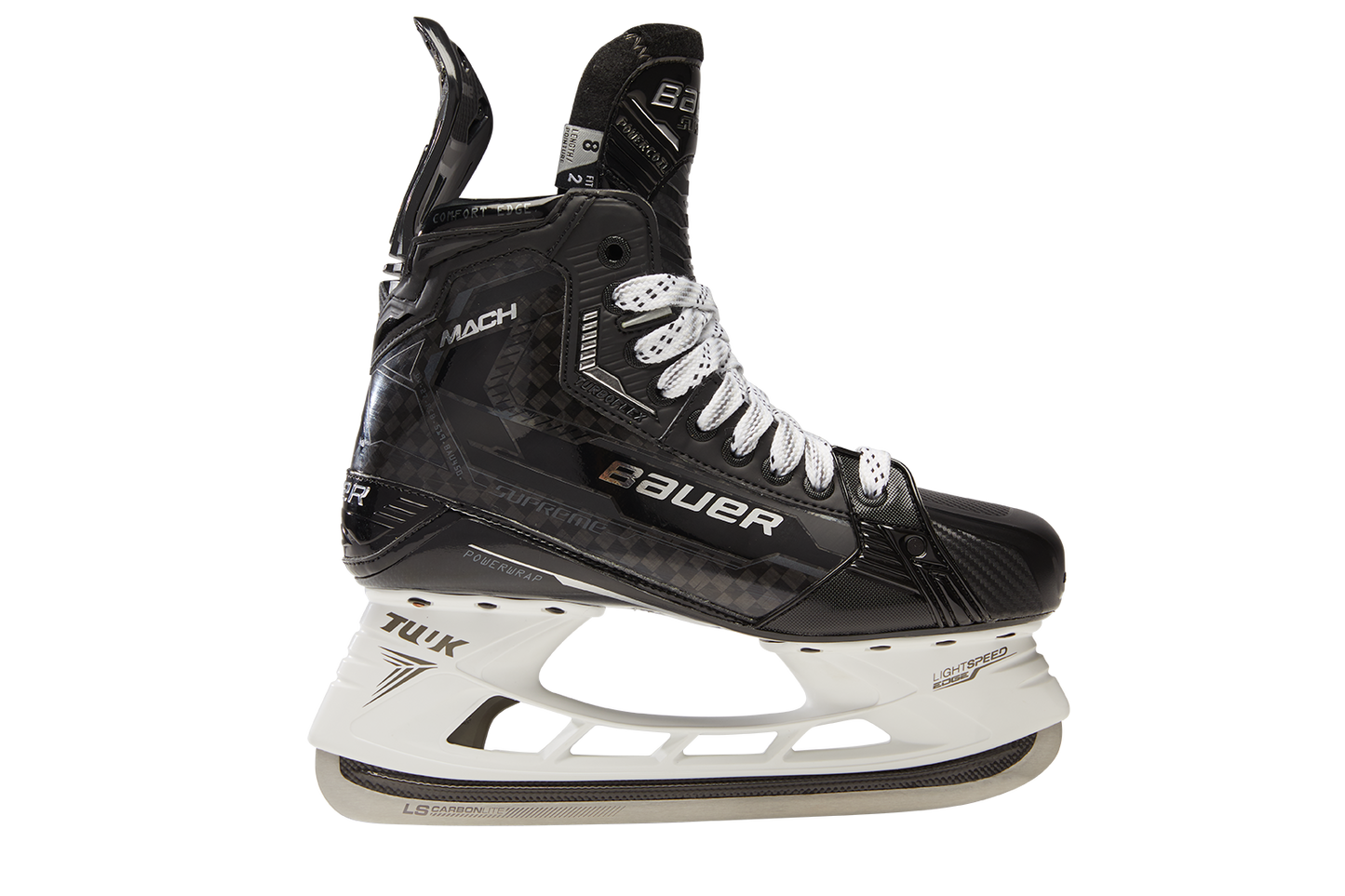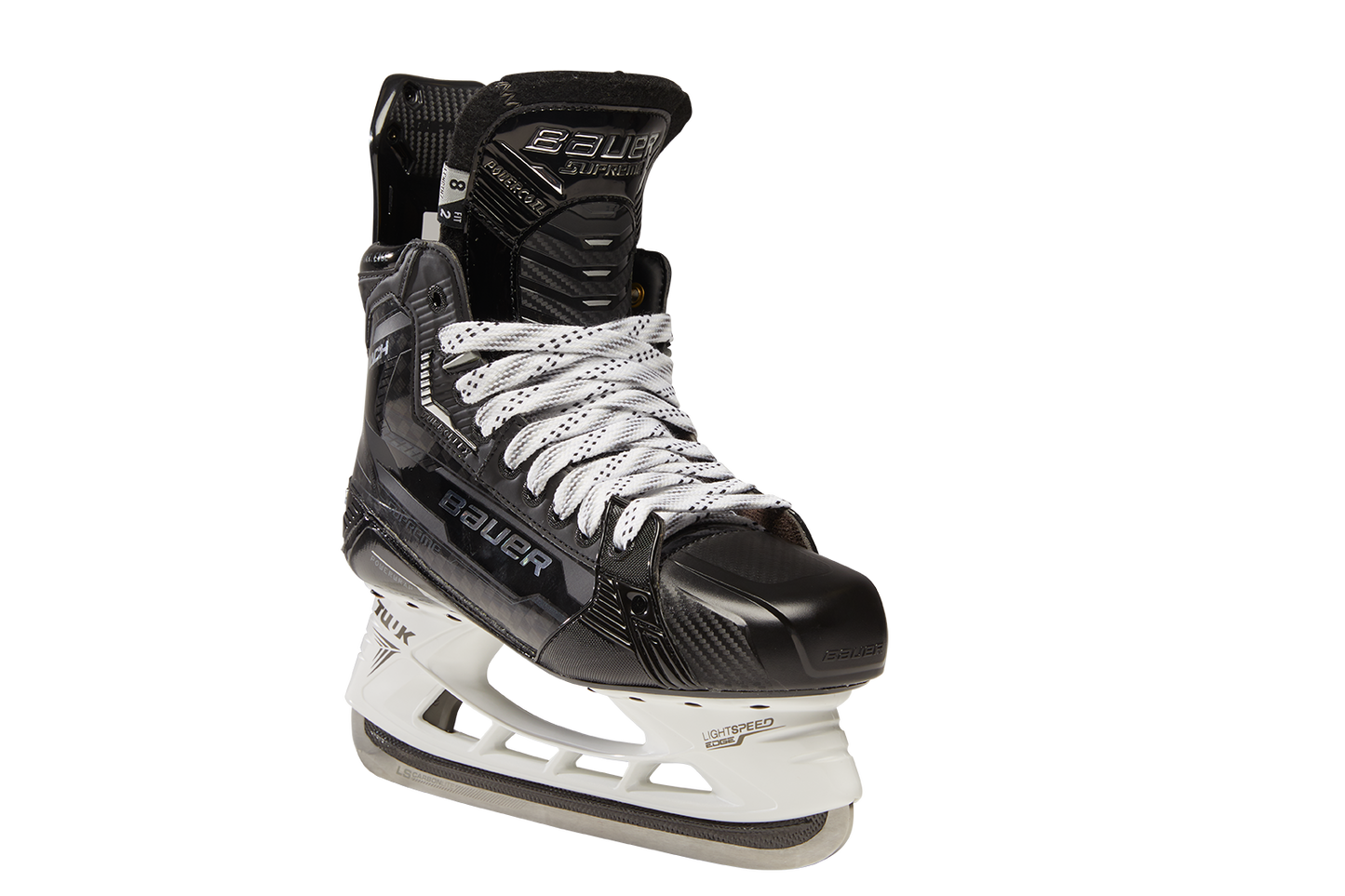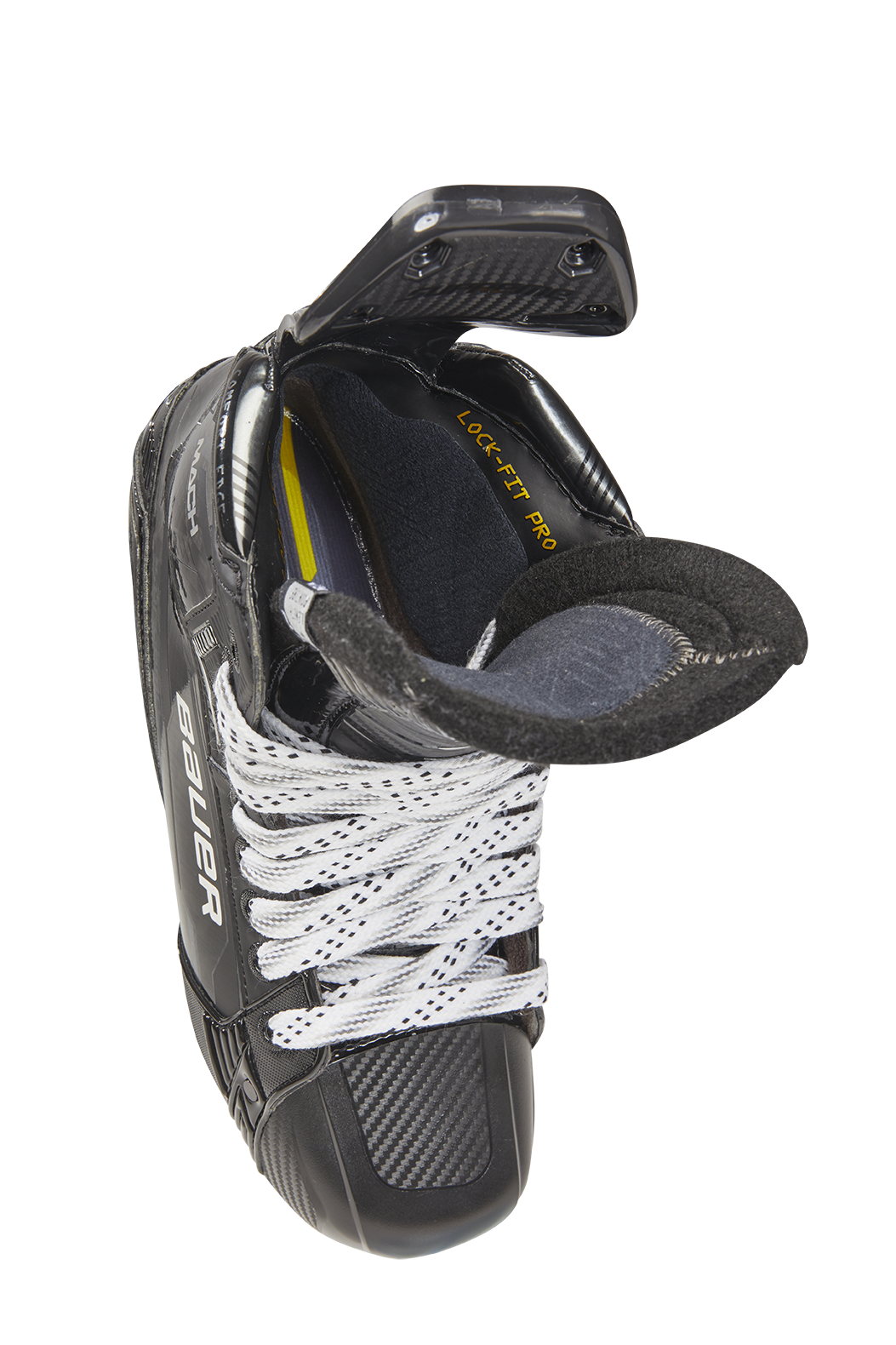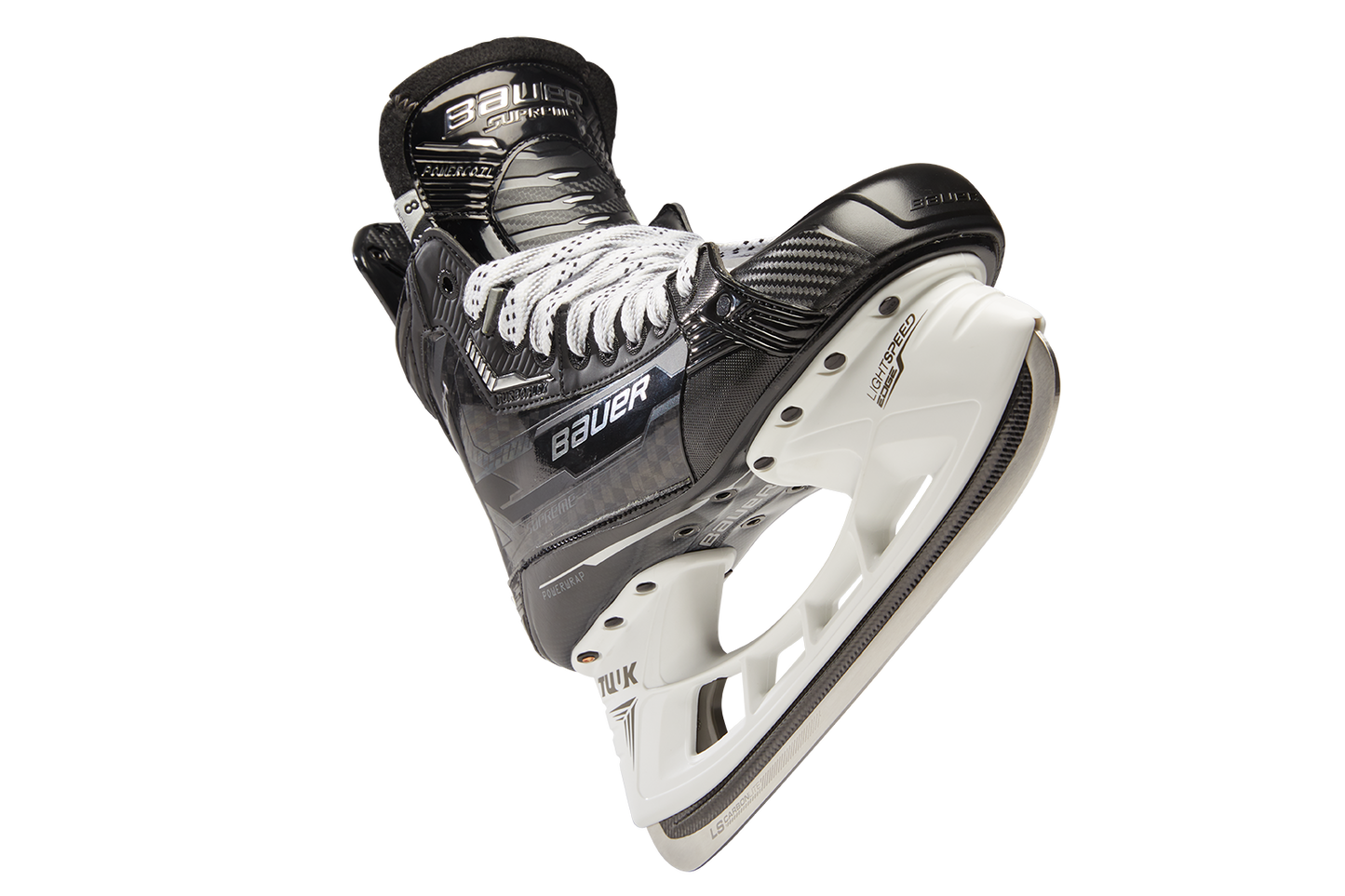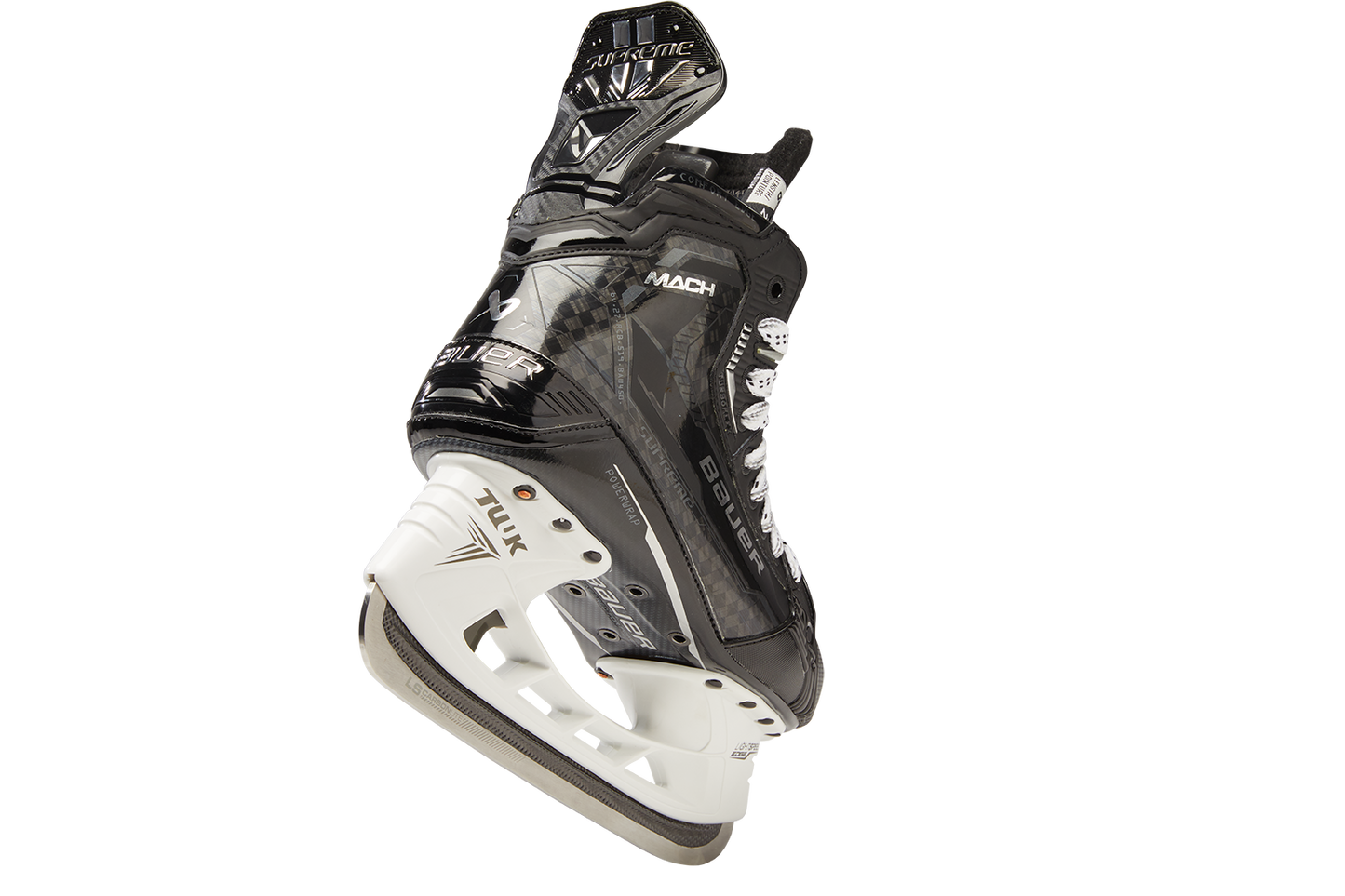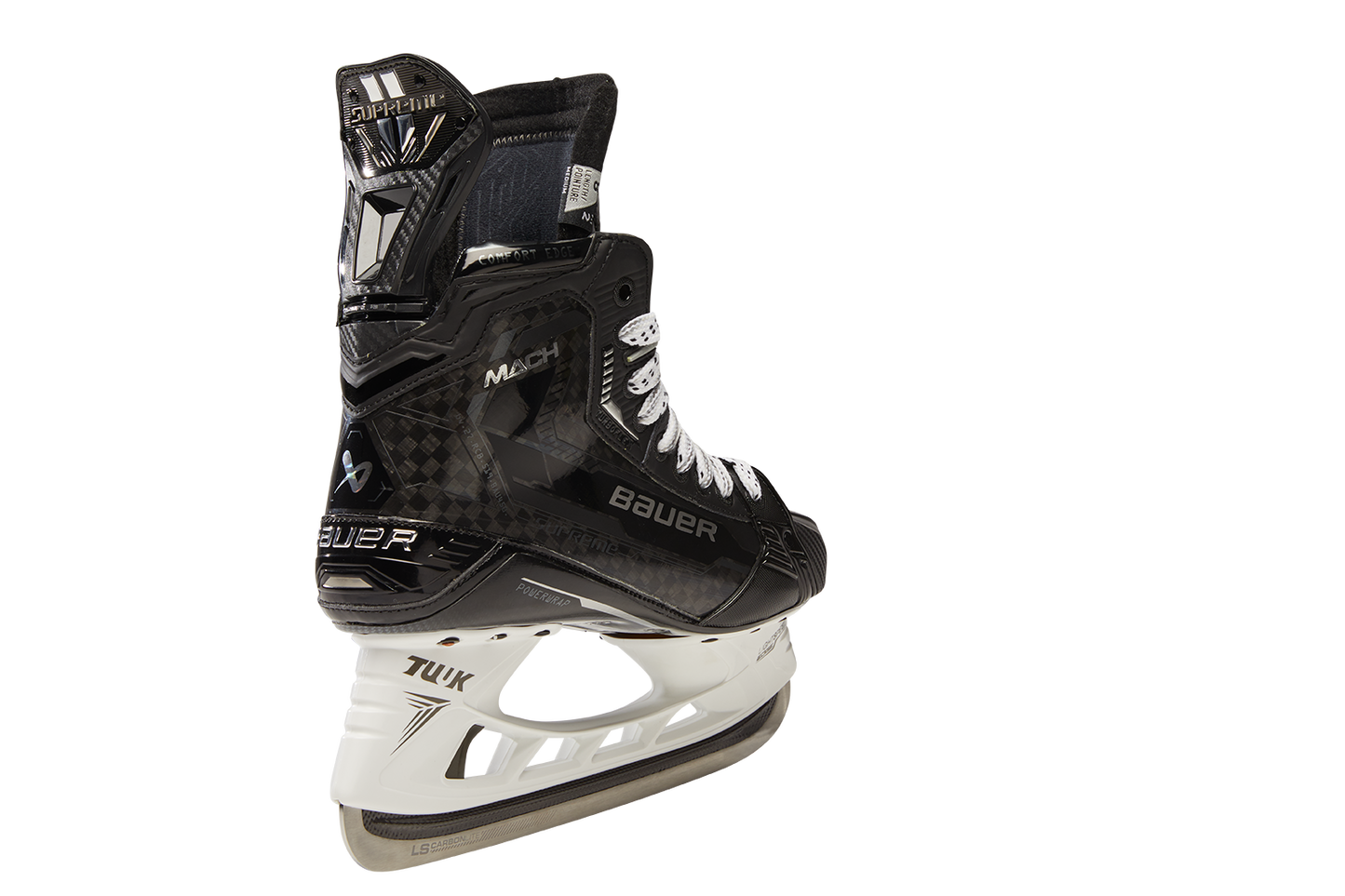 Mach Skate
The next generation of power.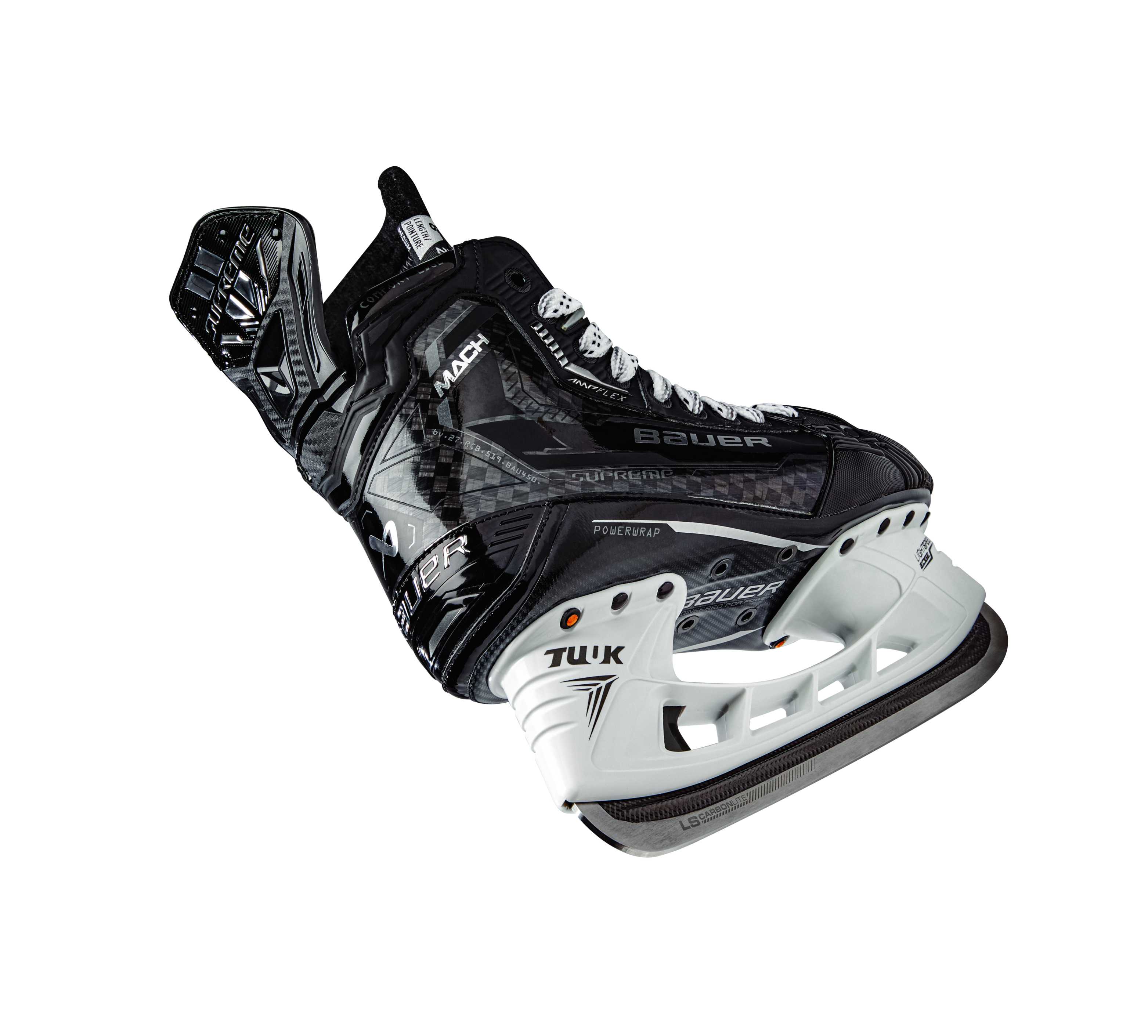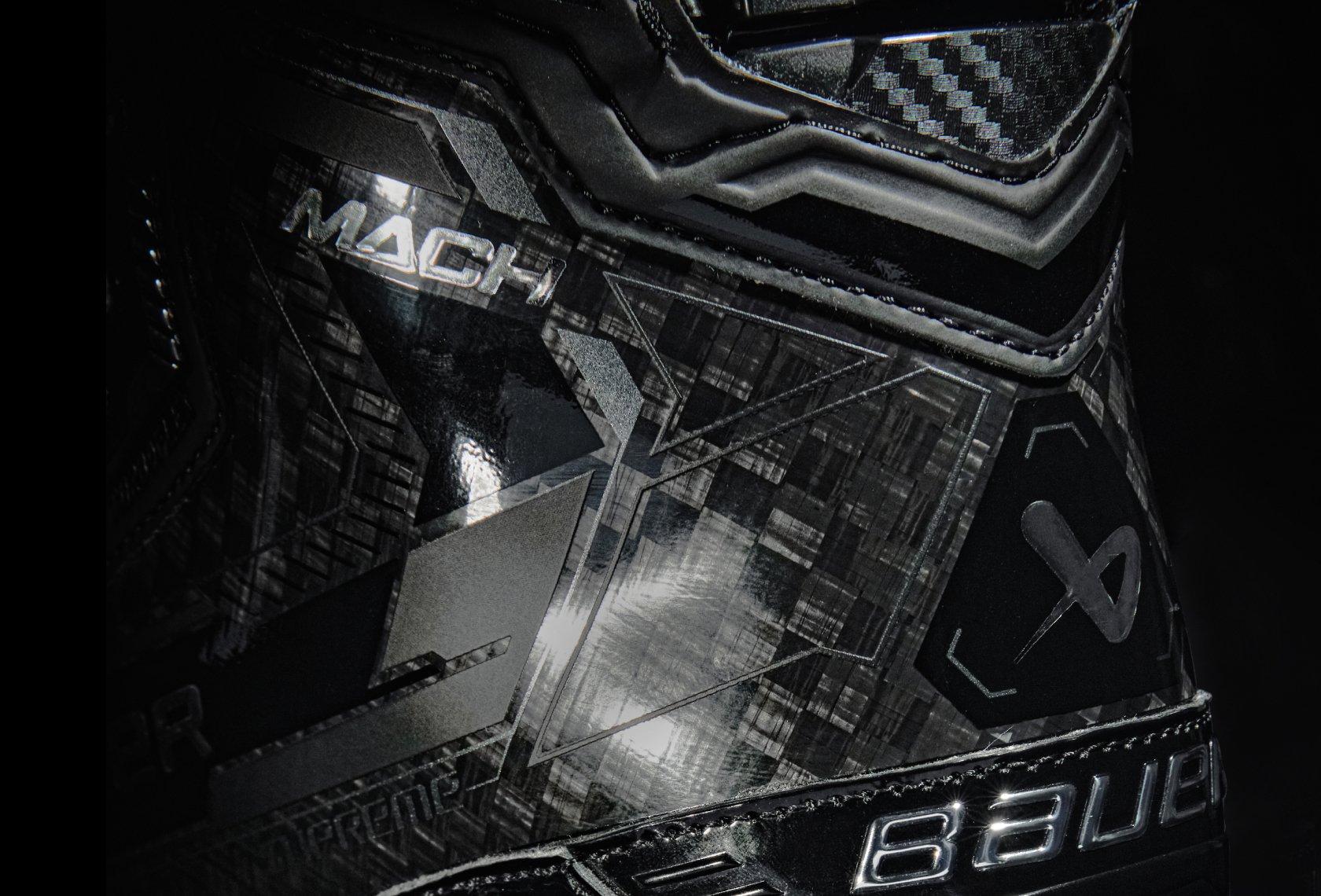 Quarter Package
3D Lasted 12K Carbon Curv Composite quarter is lightweight, supportive, & thermoformable making each stride powerful and comfortable.
AMP Flex
AMP (Active Motion Performance) FLEX adds more forward flex in the upper portion of the skate so you can get a stronger stride.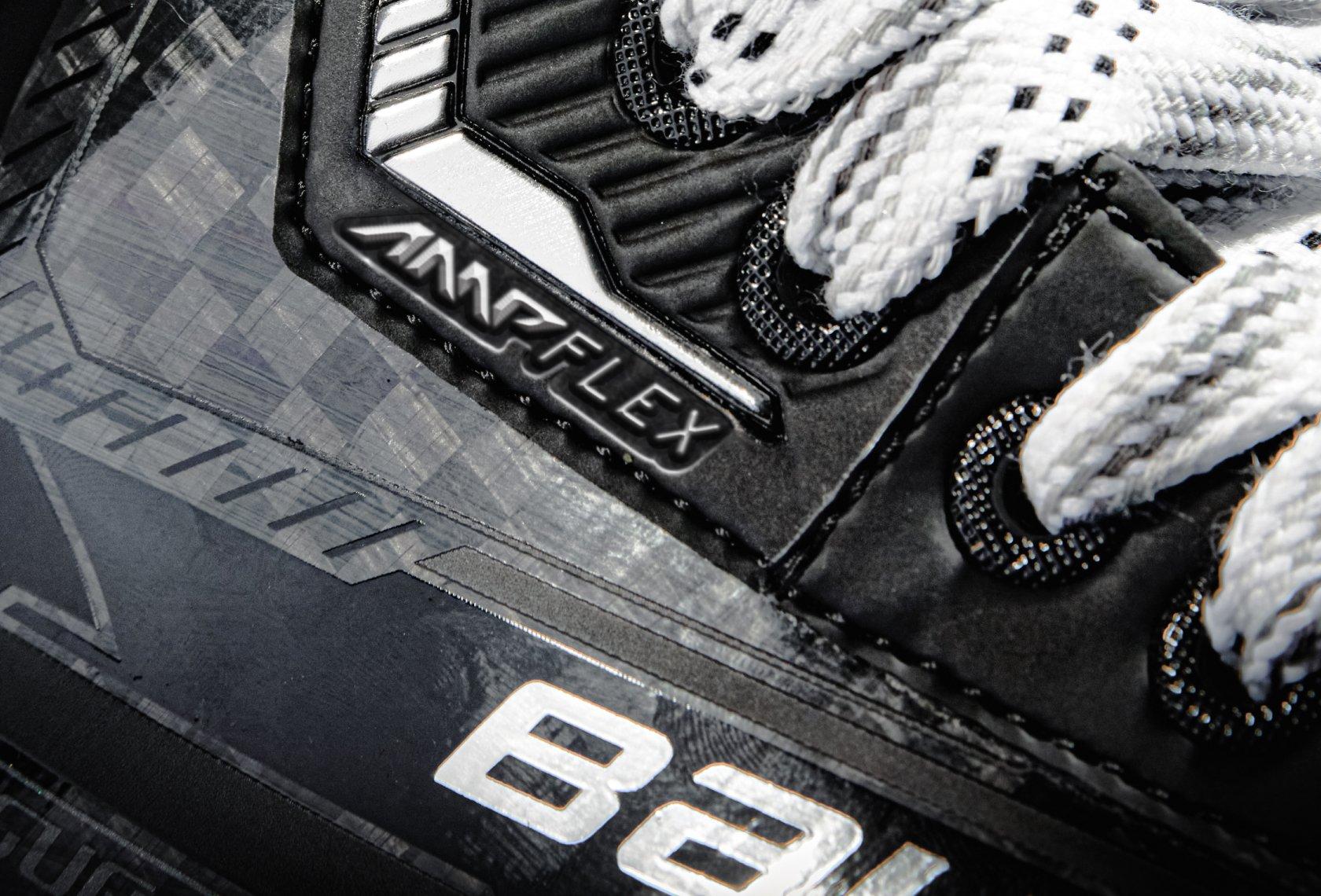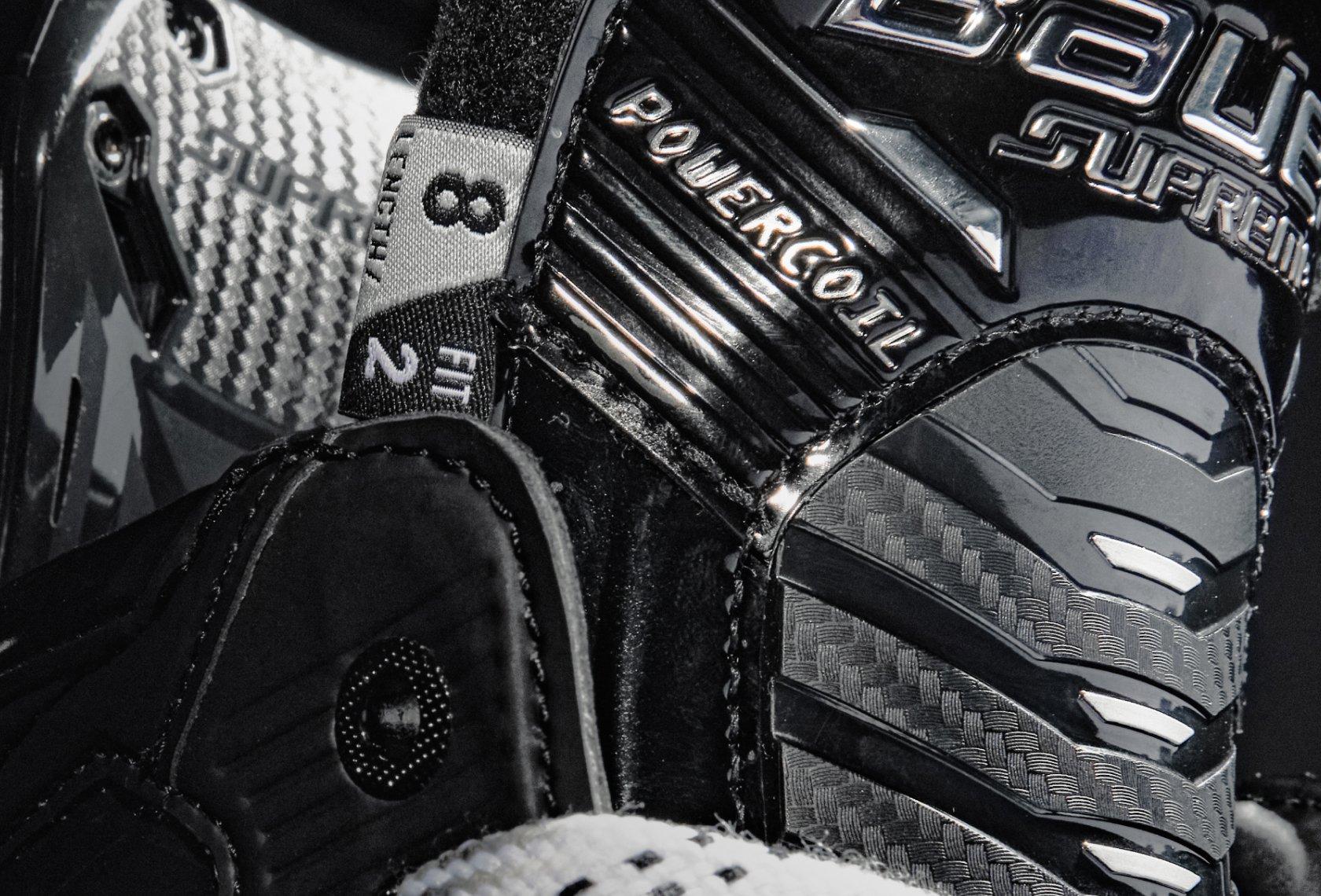 PowerCoil Tongue
POWERCOIL Tongue features an improved insert for faster recoil speed that helps explode into each stride.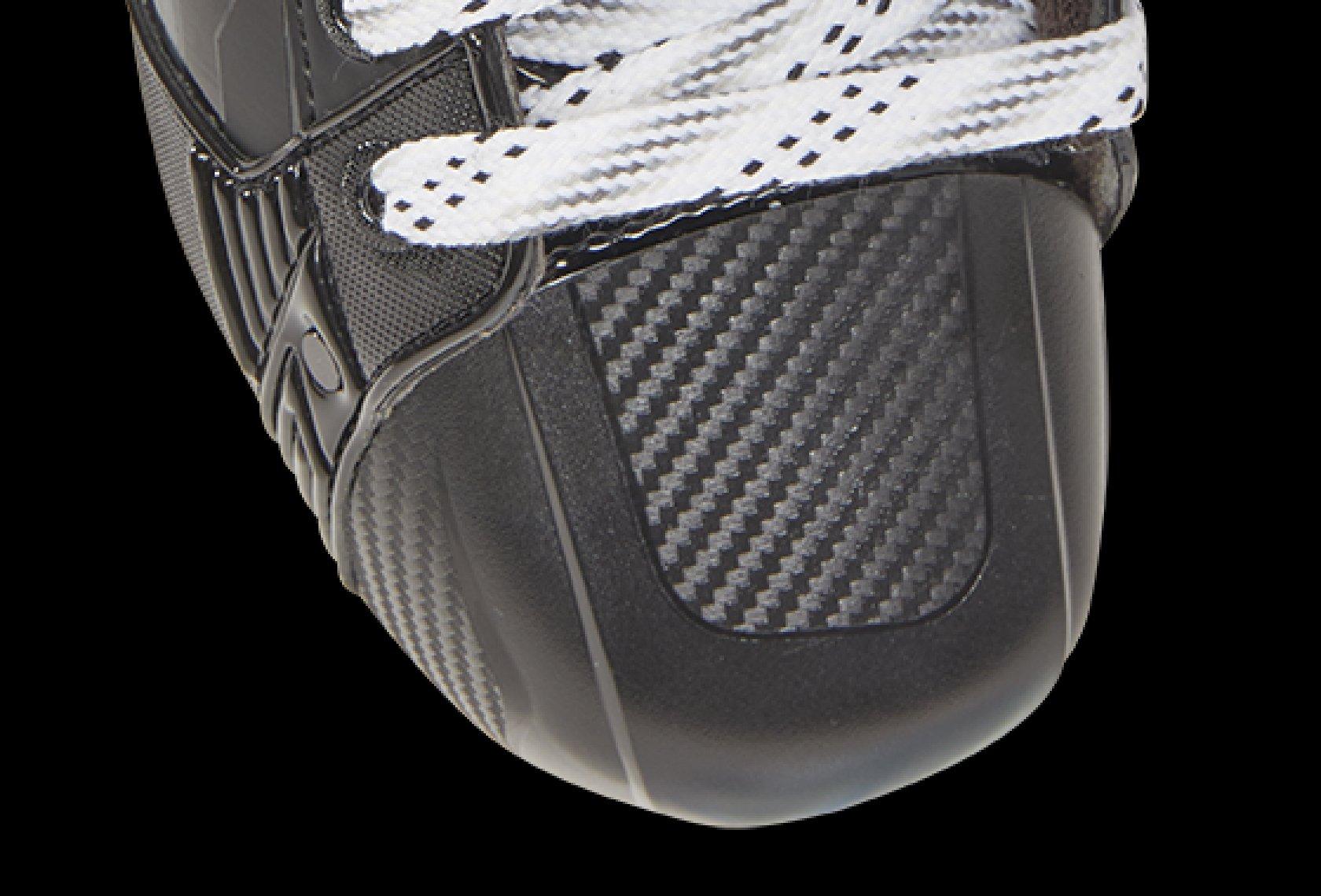 Assymetrical Toe Cap
Eliminates unnecessary space within the boot, making the skate more responsive to how your foot moves.